Episodes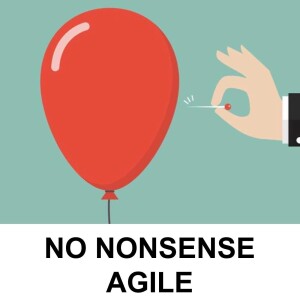 Saturday Sep 24, 2022
Saturday Sep 24, 2022
Join Murray Robinson and Shane Gibson in a conversation with Sandy Mamoli about building great teams. Why do some teams perform well and others perform poorly. The importance of skill, trust, respect, collaboration common purpose, constructive feedback and  continuous improvement. How to deal with toxic experts and charming slackers in the team. The benefits of allowing people to choose their own teams. How to run a self selection event. Coaching managers to improve the system the team is working in. Allowing teams to select their own managers. The poor state of Agile and the problem with SAFE.
Listen to the podcast on your favourite podcast app:
| Spotify | Apple Podcasts | Google Podcasts | iHeart Radio | PlayerFM | Amazon Music | Listen Notes | TuneIn | Audible | Podchaser | 


Connect with Sandy on LinkedIn
Contact Murray via email or Shane on LinkedIn shagility.
The No Nonsense Podcast is sponsored by: