Episodes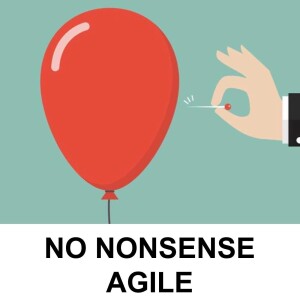 Wednesday Dec 08, 2021
Wednesday Dec 08, 2021
Join Murray Robinson and Shane Gibson in a conversation with Joshua Kerievsky about his new book "Joy of Agility". In this podcast we talk about the poor state of agile today. Commodification, fake agile, dark scrum and water-scrum-fall.  Real agility should be a joy to work in. Agility doesn't mean process frameworks, it means moving with quick, easy grace and being quick, resourceful, and adaptable. Use mantras and stories to get the message across. Be quick but don't hurry. Be poised to adapt. Be balanced and graceful.
Listen to the podcast on your favourite podcast app:
| Spotify | Apple Podcasts | iHeart Radio | PlayerFM | Amazon Music | Listen Notes | TuneIn | 
Connect with Joshua via Linkedin , Murray via email or Shane in the Twitter-sphere  @shagility.
The No Nonsense Agile podcast is sponsored by: